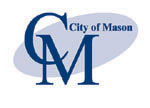 Mason
In 1803, Revolutionary war veteran William Mason paid $1,700 at an auction, purchased 640 acres of land that now stands as downtown Mason and the area has been growing ever since.
Today the city of Mason is the fastest growing city in Warren County.
A wide variety of residential neighborhoods stretch across Mason offering everything from custom built homes on golf courses to cozy condominium complexes offering all the amenities. Situated close to the I-71 interstate, provides easy access to shopping, airports and hospitals. Downtown Cincinnati is about a 30 minute drive while a trip to Columbus will take about an hour.
The city has 11 commerce parks and nearly 1,100 acres of undeveloped land. Three of Mason's largest employers are Procter and Gamble Health Research Center, Cintas and Luxottica Retail.
A jewel in the heart of the city- the Mason Community Center, the second largest community center in Ohio opened in 2003. The complex is a gathering place for families and neighbors.