Breast Cancer Awareness month is at the halfway mark in greater Cincinnati.

And local bakeries are adding "baking-it-up" to support local Breast Cancer Research efforts.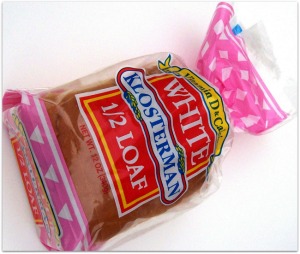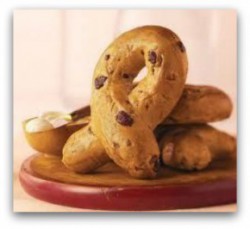 So if you haven't donated yet – Klosterman Bakery and Panera Breads are making it fun.
In a previous post I told you that Panera Bread  is donating 10 cents to Breast Cancer Research in southwestern Ohio for every pink ribbon bagel they sell.  Well it seems that I missed the fact that  another local favorite Klosterman's is also supporting research too.
Klosterman Bread, in celebration of Breast Cancer Awareness month, is selling "Pink Ribbon Loaves" at many local area grocery stores and 10 cents from every loaf will be donated to the local Pink Ribbon Girls non-profit.
Personally I think it would be fun to have a "Cincinnati food crawl" to support local breast cancer research- maybe next year the local foodies can make it happen?