Potential real estate sellers in greater Cincinnati aren't suffering from "seller's remorse", they're suffering from "seller's angst"- a much more difficult problem to overcome.
If the information below is not detailed enough or if you are considering buying or selling your house or condo- or help dealing with "seller angst" call or Subscribe.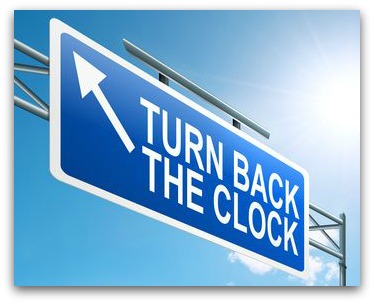 Seems everybody is familiar with "buyer's remorse" that nagging feeling that sends some buyers to the edge of the cliff wondering if the refrigerator, flat screen tv, car or house they just purchased was a wise decision.  In some cases remorseful buyers return televisions or look for ways to back out of a legally binding home purchase contract.  Then there are stories about home sellers second guessing their decision to accept a purchase contract or struggling with putting their home on the market was the right decision.  While both of these "issues" can impact the local Cincinnati real estate market- in reality "remorse" issues are usually resolved and life goes on.
In my humble opinion "seller angst" is having an impact on real estate- because while greater Cincinnati is in desperate need of more housing inventory to sell, a large segment of "want to sell" sellers cannot get their property ready for the market.
These sellers don't need help with basic maintenance items they need help purging years of "stuff" accumulated over the years and stored throughout the property.  It's overwhelming trying to tackle 20 or 30 years of photographs, trophies, tupperware, sports equipment, collectables and tools.  The problem with with purging and decluttering is that most of us try to handle the job with brute force and get it done within a limited time frame….which usually leads to a severe case of "seller angst".  Overload, disgust and meltdown followed by ignoring the entire project for weeks or months.  Sound familiar?
A few weeks ago I read an article ( or heard it somewhere) that we should tackle 5 things a day.  This is great advice especially for future sellers who may be thinking about listing their property in the coming months (or years).   Make a list of 1-5 things you want to organize and for the sake of sanity I suggest you don't work on it everyday- maybe clump tasks into 2-3 day sessions and then take a break for a day or two.  Once you start seeing progress, the angst about completing the entire job should diminish over time.
A few things to think about when sorting:
Have a goal in mind.  Are you reorganizing and staying in your home or are you ready to move on?
When was the last time you used the item?
Touch the item once- make a decision.
4 stacks.  Keep, Trash, Donate or Sell?
Think about having a friend help make decisions about "emotional items'.  Sometimes a 3rd party can neutralize the process.
Finally (my favorite) if you had to evacuate your home in 4 hours -what would you take with you?
Whether you're thinking about selling your home soon or not don't let "seller angst" deter you from tackling the job.  Pace yourself and keep it simple and you'll be surprised how quickly you can restore order in your home or condo.
Good luck and let me know what worked for you!
Related Article:  15 Ways to Declutter Your Home