It's not hard to get a clear picture of what's happening in the housing market in greater Cincinnati.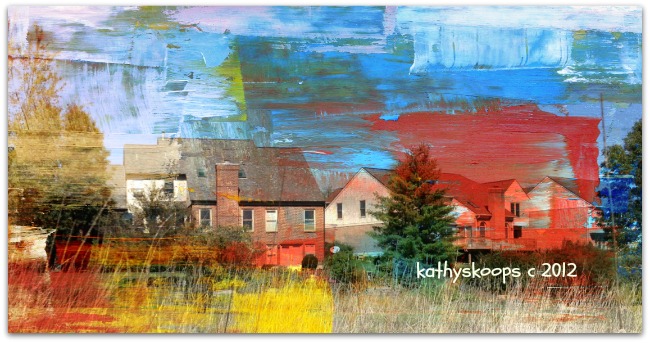 If the information below is not detailed enough or if you are considering buying or selling your house or condo- call for detailed market analysis. Or Subscribe.
Sometimes the view from the golf course (above) is slightly different than buyers and sellers see from the street.  The same is true when looking at houses for sale in Cincinnati, Ohio.  Last week's report showed a real estate market in flux and the continued lack of new housing inventory -10090 single family homes +20 from last week and 1583 condos down from 1588 last week, buyers are not taking not excited about the "bait" and jumping to buy a property.
Looking at 6 zip codes, the prices for condos and single family homes continues to bounce up and down…or in the case of 45014- stuck at the same median price for weeks and weeks.

Many buyers and sellers are sitting on the fence waiting for election results, mortgage rates to drop and/or sale prices to increase.  As for the elections, we seem to go through this every 4 years…and life goes on.  Will mortgage rates continue to drop- well a half a percentage point is significant as long as closing costs don't increase and real estate prices don't rise.  We don't have a crystal ball I'm willing to  bet on higher closing costs as more federal rules go into effect.  And sellers waiting for higher sale prices-well as long as you aren't buying again, waiting may make sense.  Otherwise you will be paying more to purchase your next property too.  Just some food for thought.
The latest report released by S&P-Case/Shiller shows modest gains in 20 metropolitan cities.  (Cincinnati is not one of the 20 cities).  According to the report, housing prices on modest priced properties have experienced most of the gains.
Missing your zip code, neighborhood? Detailed report available -click here.
Cincinnati Homes for Sale-Cincinnati Real Estate » This Week in Greater Cincinnati Real Estate said at October 3rd, 2012 at 8:14 am

[...] week's report showed inventory was down and this week it drops even lower with  number of single family homes [...]