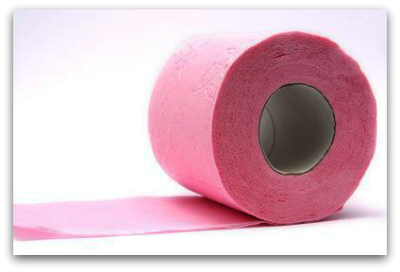 Buyers and sellers often hear the term "absorption rate" used throughout the greater Cincinnati real estate market.
The simple definition of absorption is to think about how many properties are available "on the shelf" when a buyer comes along.  Realtors, banks and relocation companies usually analyze "absorption rates" in order to determine how much inventory is currently available within the area. The formula is fairly simple:
# of closed sales in the last year /12 = # of sales per month
# of current active listings/ # of sales per month = # of months of inventory
# of months of inventory = absorption rate
Absorption rate is important when discussing whether it's a "buyer's" or a "seller's" market. According to the Cincinnati Area Board of Realtors and the National Association of Realtors inventory in excess of 5 months tips the balance in the buyer's favor. The more houses and condos on the market puts pressure on sellers to reduce prices in order to attract the next buyer.
And the Cincinnati real estate remains a market is definitely a buyer's market…but some areas are showing more balance.
According to the Multiple Listing Service of Greater Cincinnati there is a 6.5 month supply of single family homes and condos available:


But real estate is "local" and a quick look at areas around town show the ups and downs of housing inventory in greater Cincinnati.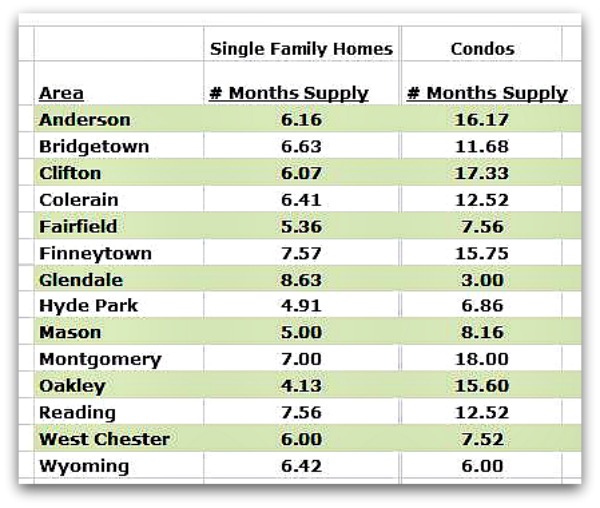 The rate fluctuates as more houses and condos are listed and sold so if you don't see your area on the chart or would like up-to-the -minute info-call or email.