Are you the type of seller sending mixed messages to buyers looking at houses for sale in Cincinnati, Ohio?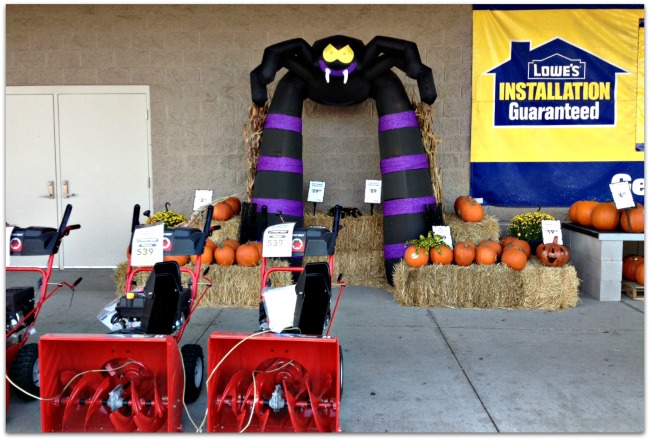 A recent trip to Lowe's provided a great example of mixed messaging.  Selling Halloween stuff, snow blowers and an installation guarantee at the same time- but in the case of Lowe's, consumers anticipate and like mixed messages.  Somebody not thinking about winter at all may be happy to have their memory jogged about the need for a snow shovel or snow blower now.  (Although during last winter did anybody actually use a snow shovel anywhere in greater Cincinnati?)  And as an added touch a big banner reminding me that if I'm thinking about a new roof or kitchen cabinets-Lowe's guarantees installation.
However real estate buyers don't respond well  to mixed messages and some sellers are broadcasting a variety of messages without realizing their mistakes.  I have to assume that homes for sale -Cincinnati, Ohio required the sellers to sit down and review marketing analysis and numbers with one or more agents.  These agents spent anywhere from 2-4 hours preparing a comprehensive report for presentation and based on much discussion the seller decides "list" the property for sale.  Price, amenities, room dimensions and days on market are available online 24/7.
The message is clear- "greater Cincinnati house for sale"!
Sometimes sellers unknowingly mess with the "for sale" message by:
repeatedly refusing appointments when buyers want to see the property
not keeping the house/condo in good condition- dirty dishes in sink, messy bathrooms, locks that are very difficult for agents to unlock….
telling neighbors or good friends that you're not really going to sell- you're just testing the market!
Talk about sending the wrong message.  The friend you confided in shares your plans at a football party held across town and "potential buyers" also attending the same party had actually looked at the property yesterday and scheduled a second review for tomorrow.  The 2nd appointment was cancelled, a quick text message to their agent, and the buyers forgot all about buying that property.  Was the rumor true?  Was is fair to cancel the appointment?  The point is -the sellers will never know why the appointment was cancelled because the buyers have moved on to buy another property.
Today's home sellers need only one public message-"for sale" and any private, confidential discussions/comments need to be shared with people who have a fiduciary responsibility to you-like your lawyer or  your listing agent- and nobody else.
Need help with your "real estate message" call (513-300-4090) now or to stay up-to-date on real estate in greater Cincinnati- Subscribe..