If the information below is not detailed enough or if you are considering buying or selling your house- call for detailed market analysis. Or make it easy and just Subscribe.
Summer sales remain strong…"up" 13 months in a row!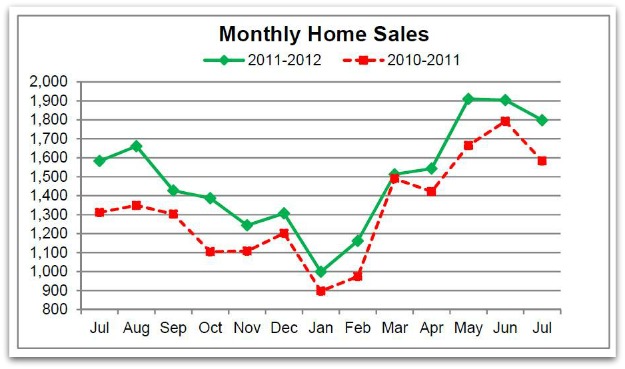 Sales in July, 2012 totaled 1,798 units versus 1,583 a year ago- a 13.6% gain
Average sale price for a home in July, 2012 was $166,353 versus $166,079 last July- sellers need to monitor actual sale prices.
And the inventory of residential properties continues to shrink- with about a 1,000 less properties for sale in July, 2012 versus last July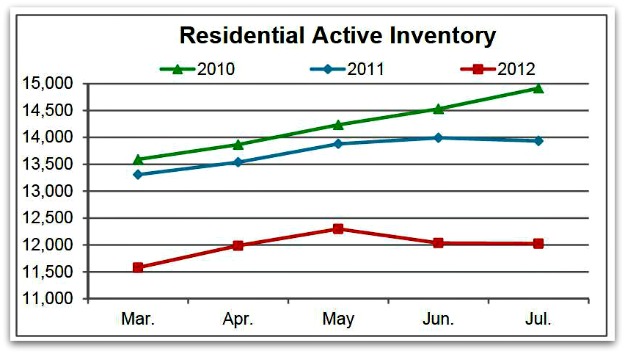 Call for more information or make it easy and just Subscribe.