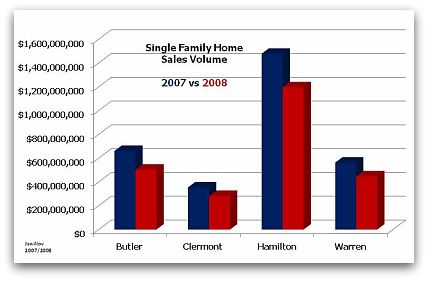 According to the the Multiple Listing Service of Greater Cincinnati, single family home sales continue to fall behind 2007.
While the local economy is ok, the housing market is reflecting trends seen in other states.  The number of showings continues to increase- a good indication that buyers are interested- but not necessarily actually purchasing anything. 
Buyers want the best price on real estate! 
And they are willing to wait until rates and/or housing prices drop.
Need more information about your particular area or subdivision- call or email.
Condo Sales for Greater Cincinnati said at December 16th, 2008 at 10:31 am

[…] to the Multiple Listing Service of Greater Cincinnati, condo and single family home sales are behind for the same time frame in […]