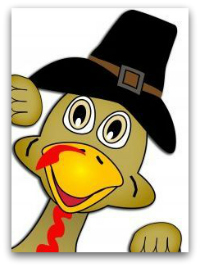 Best wishes for a happy and healthy Thanksgiving holiday. It's time to reflect on what's important and to enjoy family and friends. Have a safe holiday weekend! Thanksgiving Day Race Fall Feast-Give Back Cincinnati Fun Facts and Trivia about Thanksgiving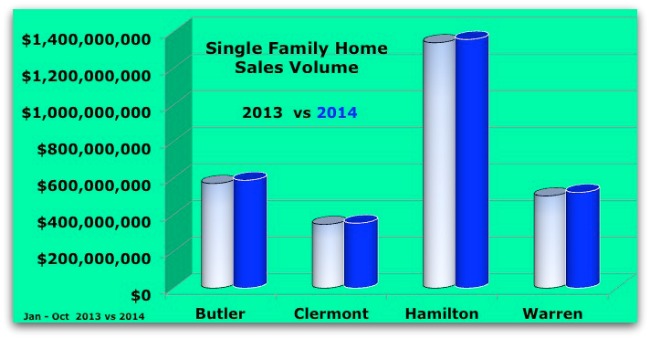 October, 2014 home sales in Cincinnati manage to stay just slightly ahead of October 2013. Start HomeSearch now Sales in the four counties during the first 10  months of 2013- 15,530 single family homes closed compared to 15,024 during the same time frame in 2014....
November 20th, 2014
Filed Under: Stats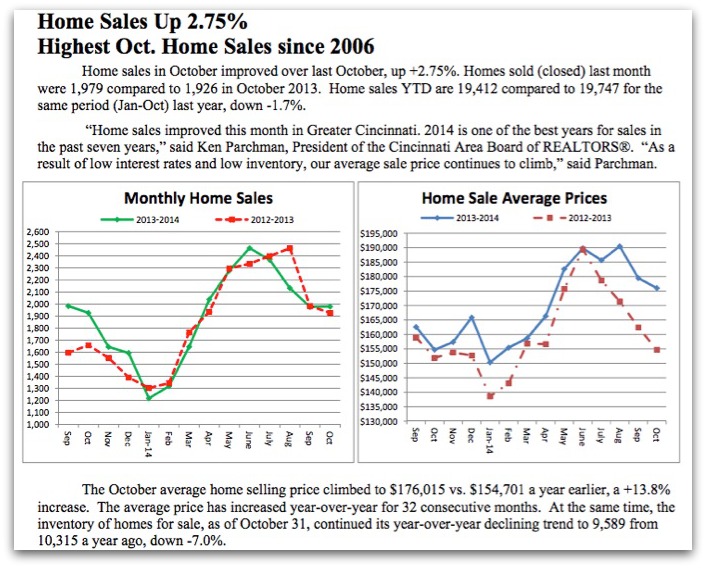 The latest press release from CABR reflecting October was a good month for the local Cincinnati real estate market. Questions, want to list your property or start house hunting now-Call: 513-300-4090, or by email.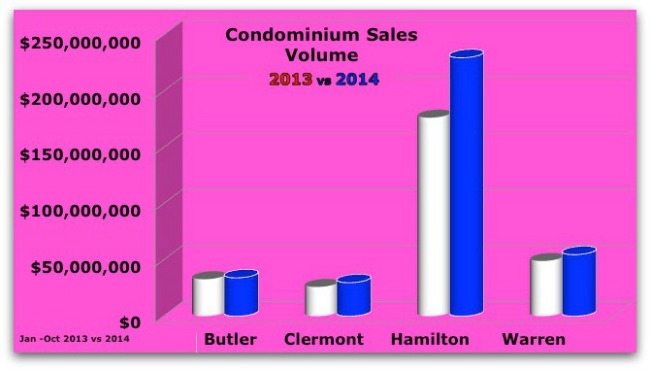 Cincinnati condo sales durning October reveals interesting results! According to the Multiple Listing Service of Greater Cincinnati sales volume by county: Overall sales volume is higher in all 4 counties with Hamilton County leading the way with a super closing month.  January...